Last Update: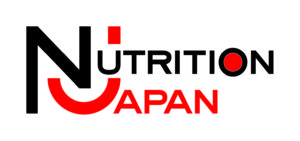 Based on initiatives taken by private companies utilizing the technology and knowledge of Japan, "Nutrition Japan Public Private Platform (NJPPP) is a framework for public-private partnership to promote business including food supply that can realize nutrition improvement effect for people in developing countries.  This platform will work to build business models as a sustainable commercial business in coordination with the Government of Japan and concerned overseas organization.
Background and purpose of establishment
Over time, Japan has overcome its historical malnutrition by introducing school lunch programme and nutrition education policies and also through food development and supply by private sector, and has excellent insights and good practices of nutritional improvement.  And Japan has been engaged in solving the disease and sick feeling derived from over-nutrition of obesity and NCDs and micronutrient deficiency at variety of levels. On the other hand, in foreign countries especially developing and emerging countries, various people cannot ensure healthy and cultured living due to nutritional deficiency and malnutrition, and its severity and urgency are in the news globally.
International efforts in this field are relatively new approach. Since the "Global Nutrition for Growth Compact" as a UK Government's initiative was created in 2013 and many countries including Japan have agreed with the initiative, the momentum of approaching nutrition improvement has increased globally.  Nutrition improvement has been covered in the 2030 Agenda for Sustainable Development (the 2030 Agenda) which was adopted by the United Nations in September 2015 and it is also regarded as global agendas, which should be addressed by both developed and developing countries.
In response to these movements, the Government of Japan announced it would lead public-private partnerships for nutrition improvement and enhance global efforts to improve nutrition toward the Tokyo 2020 Olympic and Paralympic Games. Also, in its health and medical care strategy formulated in 2014, the Japanese Government set the goal of boosting the international and comprehensive business initiatives based on public-private partnerships and other activities aiming to improve nutrition in emerging and developing countries
"Nutrition Japan Public Private Platform (NJPPP)" was established in 2016 to achieve its goal.  This platform aims to promote nutritional improvement projects through collaboration of public/private sector by facilitating the business environment for food companies engaged in nutritional improvement activities in developing countries. It also advances initiatives targeting CSV (creation of shared value) beyond CSR (Corporate Social Responsibility) to expedite corporate growth and resolve current issues in the society.
Membership
Qualification
Members are to choose 'Business' or 'General' membership
Type
Business members can propose to NJPPP their practical nutrition improvement projects for consideration and promotion.
Membership fee
Business members pay a membership fee as an expense for the organization  activity  from the 2019 fiscal year.
Affiliate company/organization
RDB Consulting
Kumamoto Flour Milling Co., Ltd.
Bioversity International
Price waterhouse Coopers Sustainability LLC
Morinaga Milk Industry Co.,Ltd.
株式会社イズハラ・ソリューションズ
Japan Association for International Collaboration of Agriculture and Forestry (JAICAF)
株式会社ゆーき
TWF JAPAN
BSR
Bubblestar inc.
株式会社サンスマイル
Deloitte Touche Tohmatsu LLC
MEGMILK SNOW BRAND Co., Ltd.